When direct mail is concerned, some calls to action just aren't as successful as others. One sure way to increase the odds of customer response is to offer a


With a proper understanding of your demographic, you can maximize your response rate by creating a giveaway or contest that caters to the interest of your client base.

Is your region home to any professional sports teams?
Try offering a chance to win tickets to a game, or sports memorabilia.
You may also entertain the idea of prizes relevant to your product.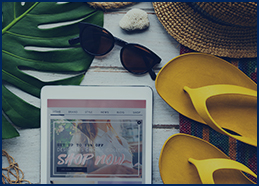 For example; a sandal or sunglass company may offer a vacation somewhere their products are most likely used, probably near the beach. This type of giveaway matches the company's persona and will have the most appeal to its customers.
By using a barcode, return card, or directing viewers to sign up on your Facebook page, you can easily measure the success of your efforts and increase the information on your mailing list. Exciting potential customers with the opportunity to win something will make your ad stand out from typical mailers and provide your company with much more visibility than the competition.
For more great ideas to drive in new customers through direct mail call us here at Specialty Mailing, and let's start planning today!