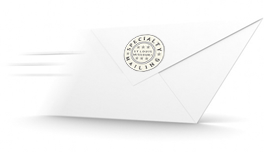 Let us handle all your mailing needs!
Since 1995, we have provided fast, accurate, and affordable direct mail services to businesses and nonprofits in the Saint Louis area. We know that your mail is a critical business asset, and we strive to maximize quality and add value during each mail processing step. No matter what kind of mailing project you have, we've probably done it! We are especially proud of these projects:
Personalized nonprofit fundraising letters with multiple inserts
Multi-page merchant credit card statements
Sport official registration kits with detachable registration cards
High volume marketing postcards including individual recipients' data
Tabbed newsletter mailings with nested return envelopes
Large postcards for wholesale customers including customized special offers
Yearly health insurance coverage documentation parcels
High volume fast turnaround personalized pressure seal documents
Our direct mail list preparation process
Our data processing professionals are experts in postal regulations, presorted mail requirements, and database management. They prepare lists for mailing using industry-leading technology. They begin our direct mail production process by working with our clients to select the postage class that provides the best possible value. Next, they process the mailing list using state of the art USPS certified software to eliminate bad addresses and qualify for the lowest possible postage rates. This is known as CASS certification, NCOA, and presorting in the industry, but you don't need to worry about that- we'll handle it!
If you need a mailing list, our data processing team can help you acquire demographically targeted leads. Whether you select addresses by drive time to your business, zip code, age, household income, or number of children, a high quality targeted mailing list increases the return on your mailing investment.
High tech mail production
Once mailing data is processed, Specialty Mailing's dedicated production team utilizes the latest technology in digital printing, inkjet addressing, finishing, and inserting to process mail accurately and efficiently. Our graphic designers and press operators use cutting edge prepress software and color controllers to make our clients' printed materials look great. We're often asked to utilize variable data printing to personalize each mail piece- including unique text and images for each recipient.
Our precise, high volume folding, perforating, and tabbing machines allow us to produce your mailings exactly how you want them. Finally, we address envelopes, self mailers and newsletters on our fast and efficient inkjet addressing systems, and our inserting machines can handle envelope inserting jobs from simple to highly complex, including booklets and odd-sized inserts.
Extensive quality control
Of course, even the best mailing is no good without great quality control. That's why we plan our processes with an eye on quality and accuracy from start to finish. From our optically calibrated print color controllers to our state of the art custom engineered optical character recognition (OCR) insert match systems, each piece that leaves our plant is checked. Of course, there's no substitute for the human touch, so our operators are trained on extensive quality control measures.
When you trust Specialty Mailing with your project, you get:
Personal service from dedicated account managers
Secure, accurate database management
Postage options to suit any mailing project
Geographically and demographically targeted mailing lists
High quality printing and addressing
Cutting edge variable data printing capabilities for personalized mailings
Stringent quality control including optical character recognition
Highly flexible stock and finishing options
Like what you see? Give us a call at 314-534-4599 or request a quote today!