We process millions of pieces of direct mail each year, and our production team is able to adapt to a wide variety of projects. We are always ready to take on custom print and mail jobs- these are a few recent projects we're especially proud of.
Event Tickets and Programs for Nonprofit Tournament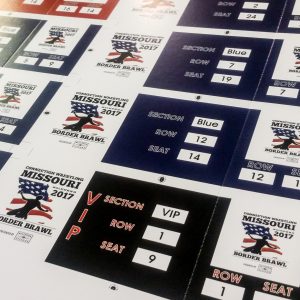 The Missouri Border Brawl is a charity all-star high school wrestling tournament benefiting the Xtreme Couture GI Foundation, assisting wounded veterans and their families. In addition to event programs and VIP badges, we produced tickets for the event using our VDP (variable data printing) technology. VDP enables us to include unique names, numbers, and artwork on different pieces within a print run. From event tickets to marketing postcards or letters, our variable data technology quickly and easily produces complex products.
Bound Printed Matter Mailings for Insurance Companies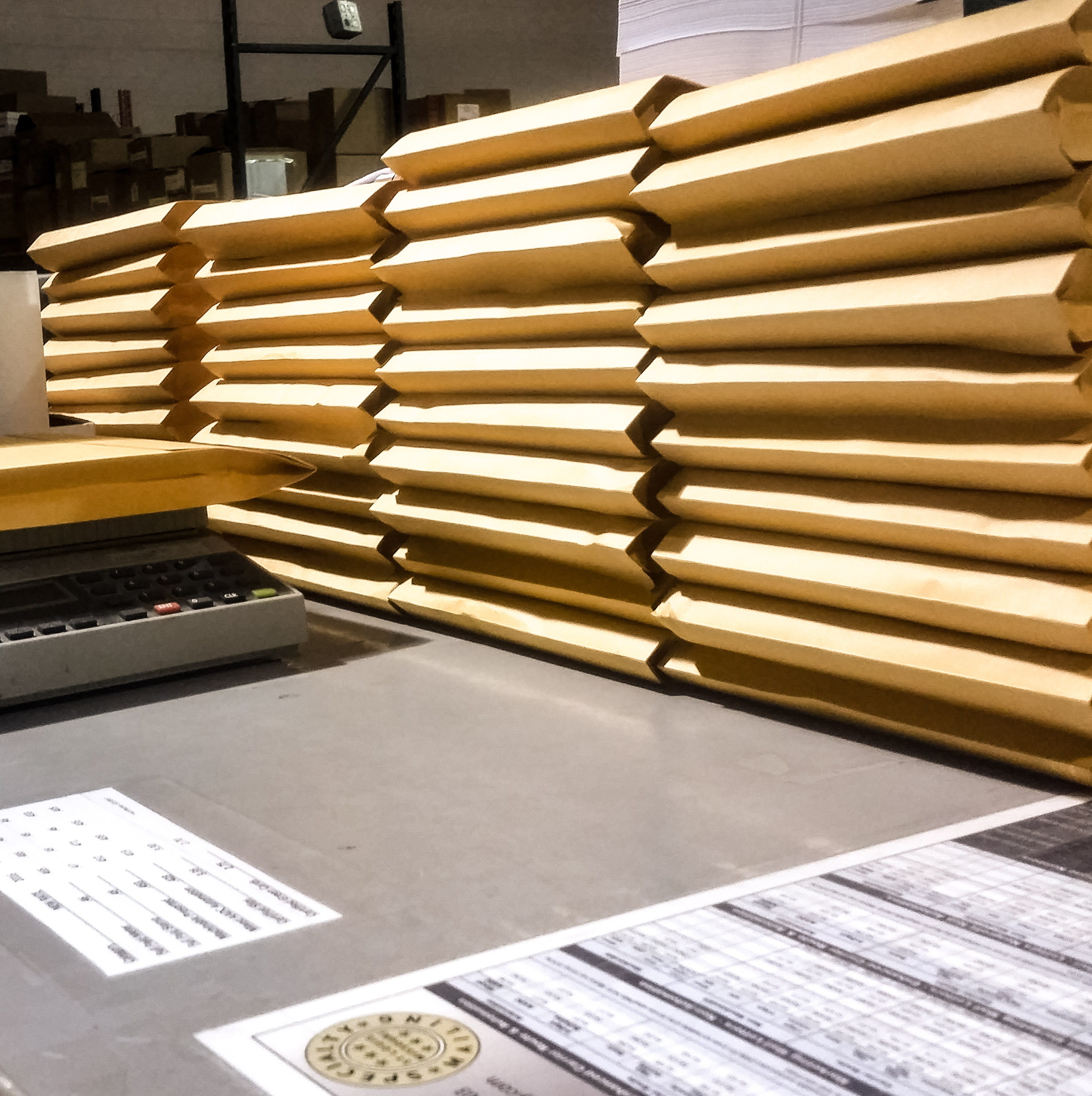 Our ability to quickly adapt our production capabilities to a wide variety of jobs is one of our strongest assets. Examples of our agility are several yearly BPM (Bound Printed Matter) mailings for insurance companies. By combining bulk mailing technology like digital thermal printing of the USPS IMpb (Intelligent Mail Package Barcode), efficient use of personnel and logistics expertise, we are able to provide our clients the lowest possible postage rate while mailing tens of thousands of parcels in a short time.