Consumers
Trust Print Media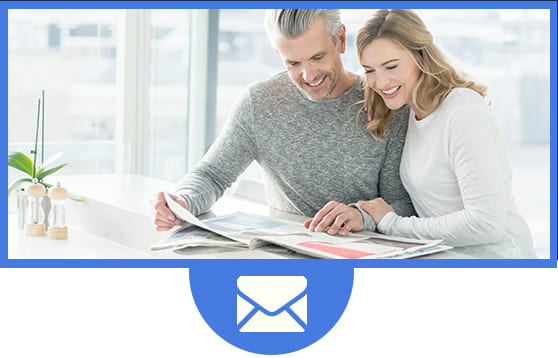 During this time of uncertainty trust and brand loyalty will go a long way with consumers, and holding a tangible advertising piece will have more weight than an email or a digital ad then just the paper it's printed on. Print media is a tried-and-true method ranked at the top-of-the-list for the most trusted forms of advertising. (In surveys held by research firms Nielson, Edelman, Clutch, and Sherpa Marketing) Direct mail's ability to target specific audiences and its personal aspect is one of the reasons people tend to trust mail so much. In most cases, the printed piece is designed and personalized through variable printing and consumers know it is meant for them. Even holding the material and being able to review the piece and understand the message, as opposed to a digital advertisement that appears for a few seconds while scrolling through the internet, also lends to the nature of print medias trust factor. While having a diverse media strategy is important, understanding what each platform offers will help your efforts get the best results. Not only does print appear as trustworthy, but the staying power far surpasses that of its digital counterparts. The impression of a targeted, direct mail piece that is personally delivered to a consumer's doorstep will have the staying power and trust your Brand and efforts need.
Clutch – 2017, Marketing – Sherpa 2017, Nielson – 2015
School Starts Early

for direct mailers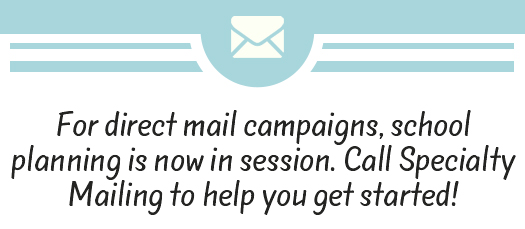 It may seem like school just wrapped up but now is the time to prepare your direct mail back-to-school campaign.
If you're mailing locally, or by school districts, consider including an academic calendar on your postcard. Add a reusable coupon or continuous discount and your mailers will stay on kitchen message boards and refrigerators for weeks and months. Your customers will form habits by referencing their calendars for special dates and grabbing their savings cards before heading to the stores.
It's not just primary and secondary schools going back in the fall. College planning and purchasing is an event that covers several weeks. Don't miss out on these multiple promotion opportunities. Consider including a College Essentials List and Recent Graduate Discount on your mailer.
Churches, Synagogues, Athletic and Social Clubs often follow the traditional school calendar. Program sign-ups are plentiful with postcard reminders. Include early-bird registration markdowns, family discounts, and important dates to increase participation and attendance.
Want to increase your coupon, fundraising, program, and promotion participation? Repetition is Key! Plan on a card a week over the course of a month and offer something new each time. Use special crossover and double coupon days for a little extra incentive to visit your store. For direct mail campaigns, school planning is now in session. Call Specialty Mailing to help you get started.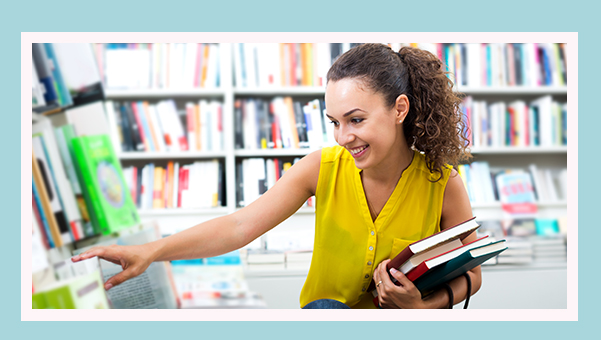 POSTAL SERVICE
UPDATES FOR 2019
With Direct Mail
Postal Service Announces Price Increases 2019
The Postal Regulatory Commission (PRC) has recently approved the United States Postal Service's proposal to increase postage rates in 2019. Several other changes will occur when the new rates go into effect on January 22, 2019. The recent decision by the PRC has led advertisers to wonder how this will affect their marketing plans in the New Year.

Standard Mail Is
Marketing Mail
The USPS has decided to re-brand standard (bulk) mail by changing the name of the service to "Marketing Mail." Prices will only increase by less than one percent for the newly branded Marketing Mail.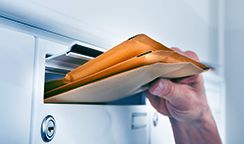 Standard Mail Letters
Mailers will also be happy to know that the USPS has increased the maximum weight for Standard Mail Machinable Letters from 3.3 ounces to 3.5 ounces and increased the weight breakpoint at which pound prices apply for Standard Mail flats from 3.3 ounces to 4.0 ounces. This will allow advertisers to add more pages or a heavier stock to their direct mail pieces at a slightly higher rate.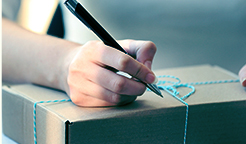 Questions
If you have any questions regarding your mailings let us know we are here to help make your 2019 Mailing Campaigns a successful return on your investment.
Rates For 2019
As you may be aware USPS has recently raised rates an average of 2.5%. As of January 27th 2019 the new rates went into effect. Attached are the rates. Please contact your representative at Specialty Mailing with any questions.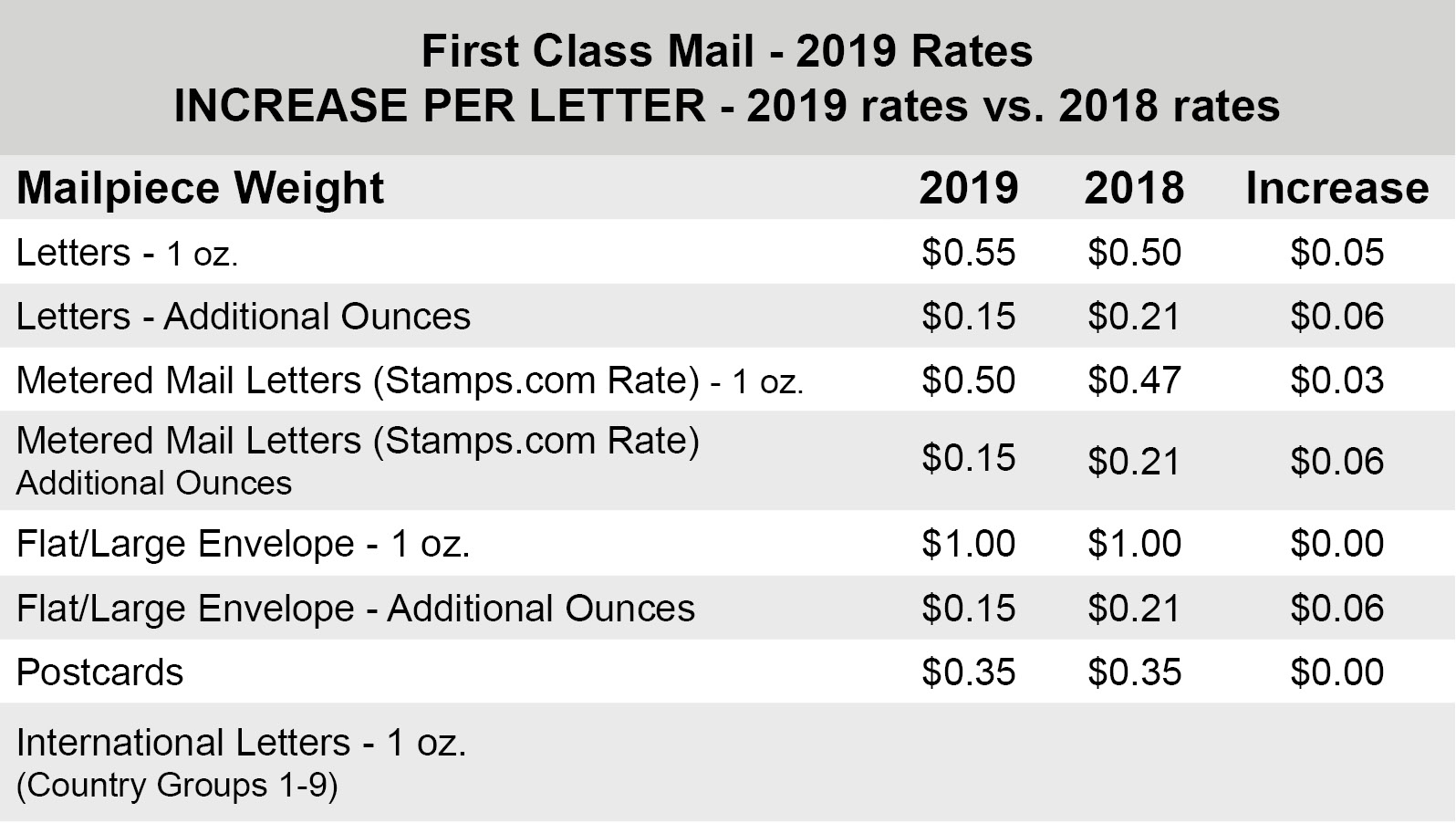 Specialty Mailing is a full service lettershop that can take care of your organization's mailing needs.
We offer the latest technology in laser printing, inkjet addressing, folding, inserting, data management, and many other aspects of direct mail. We also provide the personal service you expect. We can process projects of any size, and focus on providing the quickest turnaround possible to help you reach your customers in a timely manner.
When you call, you will speak with a live person, not a recording. We are available 24 hours a day, 7 days a week. Specialty Mailing is dedicated to saving you money while providing superior service. For your next mailing, please call us.