THREE MUSTS
FOR A SUCCESSFUL CAMPAIGN

Is your business using direct mail to the best of its potential? If you want to get the most out of your next direct mail campaign, be sure to include these three methods to boost consumer response and get more customers in your store!


Special Offers:
Shoppers love savings! Having the right offers on popular services, discounts on items, or even giveaways, can be a great motivator to bring more traffic to your business. Whether the offer is dollars off your prices or percentage off your prices, tracking what works over time will help you gain knowledge into the buying behavior of your clientele and what works best for your business.

Mailing List:
Having a great message is just the start, reaching your target audience is the next step to your campaigns success. Your mailing list needs to be comprised of potential clientele that fit your demographic. Knowing the area that your business covers, along with consumer lifestyle habits, will help determine who should receive your campaign. Through a mailing list you can drill down to location, age range, and income and capitalize on reaching the right consumer in your area.
Online Connection:
Maintaining brand awareness across all platforms is crucial. Your website, social media sites, and email lists, can be indispensable tools when reminding customers about special offers or keeping them up-to-date on company news. Give shoppers a reason to come back by frequently updating your sites with relevant information about your industry. On the printed direct mail piece, try providing an attractive giveaways to the mix for example tickets to a sports game or local attractions, that will encourage consumers to sign up to win and opt into your email database or to follow you online to help build those connections on all platforms.
Consider these factors when building your next campaign. Contact Specialty Mailing to learn more about mailing list, driving online traffic, and getting your mailers in the right homes!

THREE ELEMENTS
TO CONSIDER WHEN DESIGNING
YOUR NEXT PRINT CAMPAIGN




PAPER:
Selecting the right stock can be a great way to make your campaign stand out. Glossy stocks will add more appeal to photographs in your direct mailer, while matte finishes create a more understated and classic look. A more recent material, "soft touch," is a laminate that has a soft and smooth suede feeling when in hand. Added textures bring a whole new dimension to your mailer, keeping your ad one step ahead of the competition.


FONTS: Typography is imperative to highlight key points and draw consumer attention. Recent trends show script and hand written type fonts are becoming increasingly popular in consumer campaigns. "Moonlight Serenade" and "Thirsty Script" may be prime candidates for your next direct mail piece.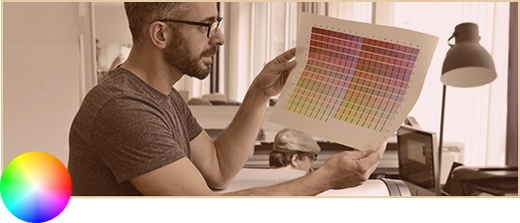 COLOR: Temperature will influence consumer perception of your ad. Clean and earthly color palettes can convey a peaceful and holistic message, blues can be seen as traditional and technical, while reds are typically chosen to stand out and represent energy and joy. Matching the right colors to the mood and tone of your brand will give consumers a much deeper understanding of your product's image.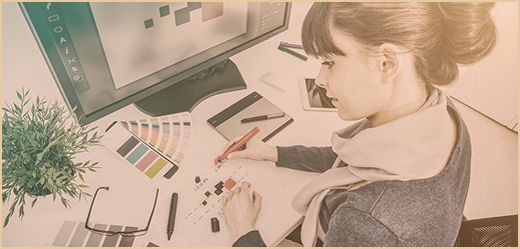 FLIPSIDE T'S
AND APPAREL

As a direct-to-garment printer, we can have your custom tees and hoodies printed fast; just in time to become the life of your next party or event. Preview Flipside's press hard at work
HERE
and discover how we produce high quality prints in a pinch!
In other news, be sure to monitor the recent USPS rate increases. The USPS rate increase will take effect on January 22nd 2018 and is projected to be minimal. Though the changes are small, the new rates could have an effect on your company's budget. Specialty Mailing will be sending out updated rate chart posters next week. In the meantime, you can find more information at this
LINK
or contact us at
314-534-4599
with any questions.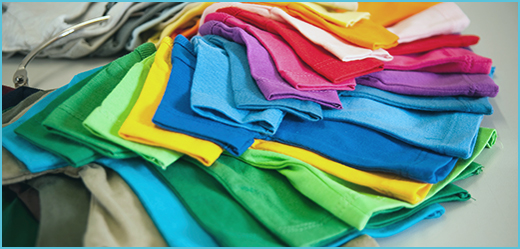 MEDIA PLANNING
FOR THE NEW YEAR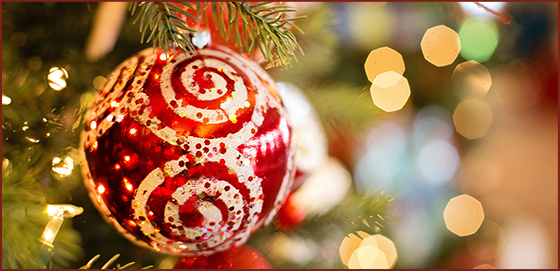 Season's Greetings!
With the holiday season in full effect, it's a great time look back at this years efforts and plan for even bigger direct mail media campaigns in the up and coming year.

Sales trends will indicate what items and services to push depending on the time of year there was an increase or decline. Try planning for quarterly advertising and analysis throughout the year based on these sales trends to help keep the campaigns fresh and on target.
Your company can then capitalize on the most opportune times for a product and service in order to garner the largest amount of consumer interaction.

A quarterly schedule will also help relate content to seasonal occasions to keep in tune with the consumer and will greatly improve your chances of creating awareness and increasing sales.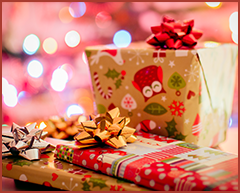 For best practices, considering distribution times in your planning and staying ahead of large holidays and annual events that will occur throughout the year which will yield the best results!

From all of us at Specialty Mailing, we wish you a Holiday Season full of cheer and a very happy and prosperous New Year!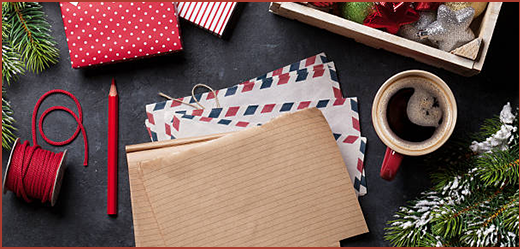 BLACK FRIDAY DIRECT MAILERS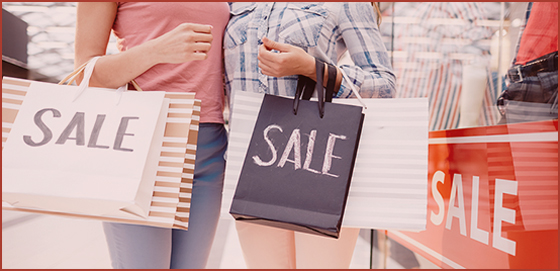 Before a single plate of Thanksgiving leftovers is had, customers are already lining up outside storefronts in anticipation of the biggest shopping event of the year.

Much more than just a shopping ritual to usher in the Christmas season, Black Friday creates chances for businesses to share their products and services with a much larger audience. So get into the giving spirit early by sending direct mailers to show consumers why your business should be their Black Friday destination.
Dropping a quick notification is a great way to get the attention of shoppers ready to spend their money. Keep in mind businesses everywhere will be promoting their sales, be sure that your offer stands out from your competitors.

While leading off with a deal or discount is a great way to get your foot in the door, there are a few other strategies to consider when creating holiday mailers.
Rewards
are a terrific way to build customer relationships, a tear-off coupon promising more rewards can greatly improve your chances of return shoppers. Coupons for later purchases are perfect for retaining that Black Friday traffic.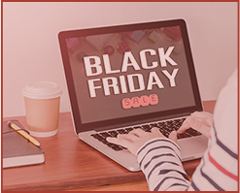 Also, supplementing direct mail with ads across multiple platforms will help increase your reach and frequency ensuring your audience will recognize your efforts. A little extra legwork via social media can help give your campaign get that extra push it needs.

Don't miss the opportunity to grow your business on the biggest sales day of the year. Contact Specialty Mailing and find out how we can help promote your business this holiday season!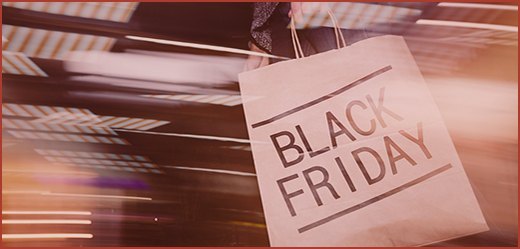 DESIGN TIPS
FOR A SMALL SIZED MAILER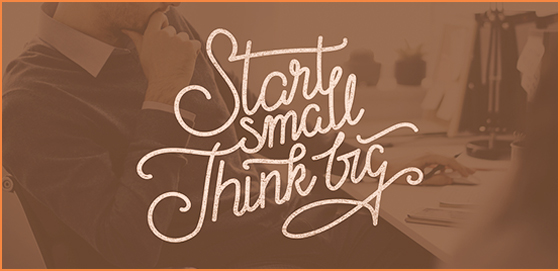 If you're hoping for a quick budget fix, thinking small may be the solution that your brand needs.

The lower cost of small postcards is great for maintaining reach while lowering your overall budget. While the 'less is more' approach will help keep budgets down, incorporating great design and promotions will help put your post card in the front of the rest. Here are a few design tips to keep in mind when running a small postcard campaign: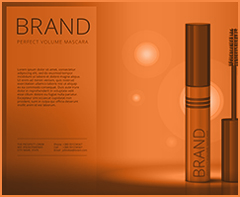 Color is key
Try a monochromatic design with pops of color or a transparency of color. The contrast is a great way to draw viewers' eyes to a specific part of your ad, especially the call-to-action.

Minimize typefaces
Having too many fonts will distract from your message. Be sure to keep the number of fonts down to two fonts per piece. A hand scripts font tends work well with sans serif fonts and is a current trend. Even with trends, always consider fonts that would speak to the voice of your brand.

Photography
Photos can be a great way to identify with consumers. Whether it is a Seasonal feel, hot merchandise, or a lifestyle photograph, having a quality of photo can match that of your design and help to truly deliver the message of your brand while capturing your audience's attention.

Small post cards can help yield big results and are easy to keep handy for the consumer to keep and use in a car, a counter top, or a purse! Reach your goals with an advertising piece that is sent straight into the hands of your target audience with direct mail.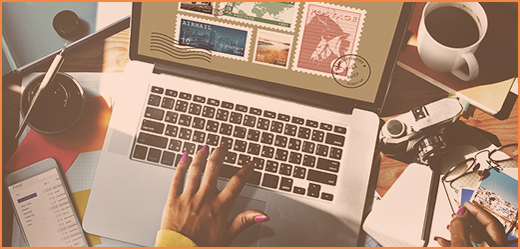 MAIL DURING
NATURAL DISASTERS
Natural disasters are devastating, and have an impact on the daily routines including mail.

With the recent natural disasters, some post offices have been closed during certain areas that will delay the delivery of mail. Keeping track of where mailing campaigns and which region they are being delivered to will help you stay on top of delays. The USPS currently has a list of areas that have been affected by severe weather. Visit the link below to find out if your campaign would be affected:
At Specialty Mailing, we can not imagine the ordeal of what the people who are experiencing these disasters have gone through. As always, come to us for expert knowledge on printing and mailing, we are here to help make your campaign fit within your budget and get the highest return possible!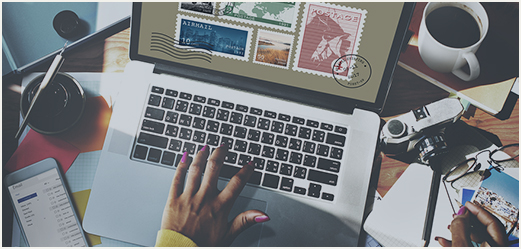 If you are targeting specific demographics, the flexibility of short run variable digital printing will allow you to focus your advertising dollars where they will count the most.


Variable printing allows you to personalize your piece in various ways, thus tailoring your direct mail piece to each individual consumer. From printing an individual's name to changing the main title of a brochure, or even the call-to-action, each digital print job can be adjusted to fit different parts of your consumer base.

Small digital runs based on the demographic list are a great way to take advantage of the flexibility allowed via variable printing. Now you can send various messages to various demographics within the budget of a single campaign!

Utilizing both variable personalization and small run digital printing offers a unique form of advertising and can greatly improve your chances of drawing customers to your storefront or website. When you begin planning your next campaign, contact us to learn more about this unique form of advertising.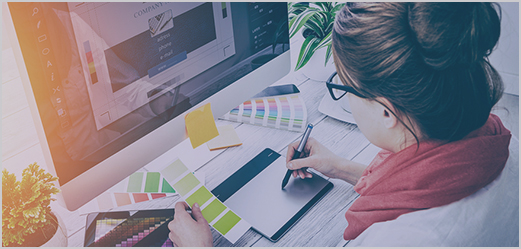 ALL HANDS ON DECK!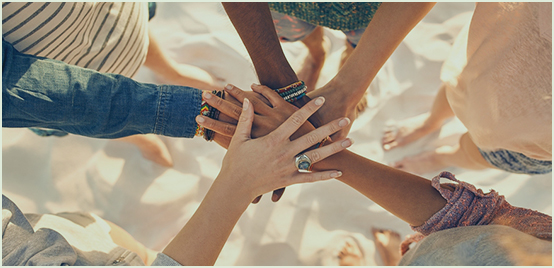 Mailing Lists are the ideal way
to target specific demographics via direct mail which is imperative in a call-to-action response. When you have a great campaign, ensure all channels of engagement are on board and try incorporating more than one platform in your campaign.

With a Diverse Media Mix
you can maximize consumer engagement by reaffirming your message through social media as well. By taking these extra steps, your direct mail campaign will gain ever greater results when supplemented with social media.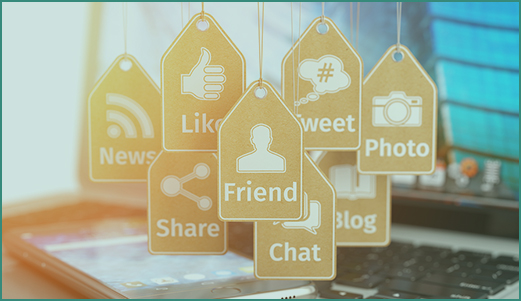 For a quick, organic reach boost,
try spreading your message across Facebook, Twitter, Instagram, LinkedIn, or even Snapchat. Utilizing social media will increase your reach and remind customers of your message. The more often that customers see your message, the greater the opportunity you will have to create consumer engagement.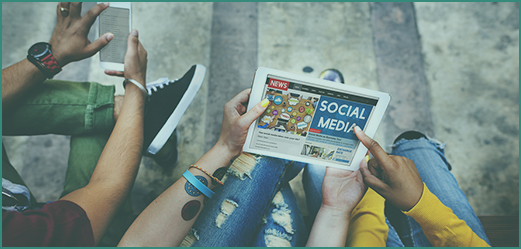 Update your website as well
to highlight and strengthen your current promotion and hand out samples of the direct mail campaign to your team. When everyone who interacts with customers and potential customers know the ins and outs of the great deal your company is offering greater excitement and action will be the result.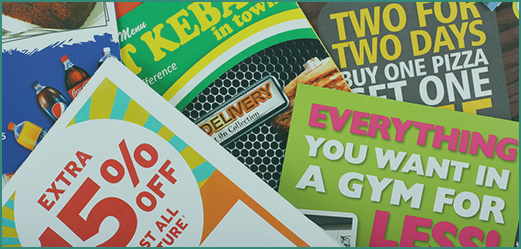 THE IMPORTANCE OF REFERRALS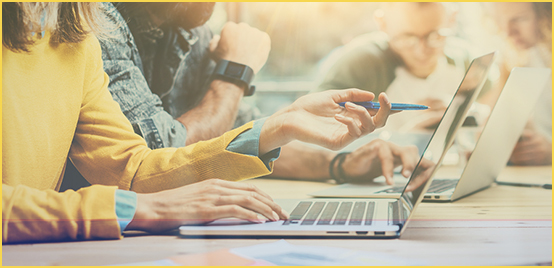 Time and time again,
word-of-mouth has proven to be an incredible marketing tool. As your brand begins competing for a share of the market, customers are starting to become familiar with your product and are sharing their experiences with others. Favorable experiences create discussions that lead to referrals, which creates the highest probability of gaining new customers. Friends are more trusting of each other than they are of traditional ads.

Nielson reported
that 90% of shoppers stated that they trusted a friend's referral versus the 70% who reported trusting online, consumer reviews.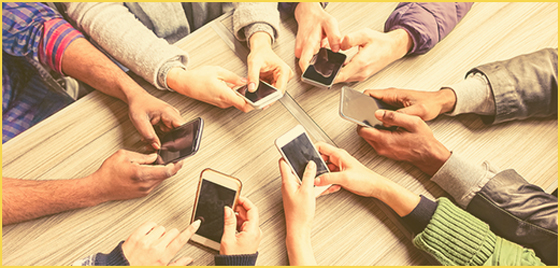 So, how do we harness this potential?
Try including a referral program to your next direct mail campaign and encourage your customers to share your product with potential buyers. Here are a few key tips to keep in mind: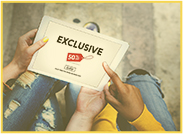 Incentives:
providing bonuses, discounts, or exclusive offers to both sides (Referring customer and potential client) will ensure your referral program members are motivated while potential clients become more likely to buy your product when they are getting a deal.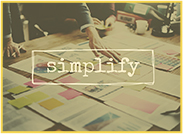 Simplicity:
making your campaign easy to understand and accessible will create fewer barriers for your customers. Make the attainability of the offer easy and start growing your sales.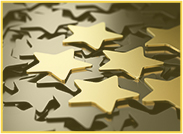 Feedback:
the success of referral programs are easy to measure if every customer must register information with your business online. This also creates the opportunity to gain more feedback in the form of customer reviews, which will help you continue to evolve your business.
Let us help you
get your product in more conversations with a referral direct mail campaign. With the right motivation, your customers will become brand advocates in no time!